Wurst Day Ever
An abstract 2D puzzle game, inspired by Sokoban, Snakebird, and Stephen's Sausage Roll. Repair all sausages to win! Like Writespace, this is a game with simple rules, but a lot of interesting consequences! I had a lot of fun discovering these consequences for myself and designing the levels. Each level holds a new idea for the player to discover. You can play it in your browser!
Alternatively, you can download binaries for Linux, macOS, and Windows.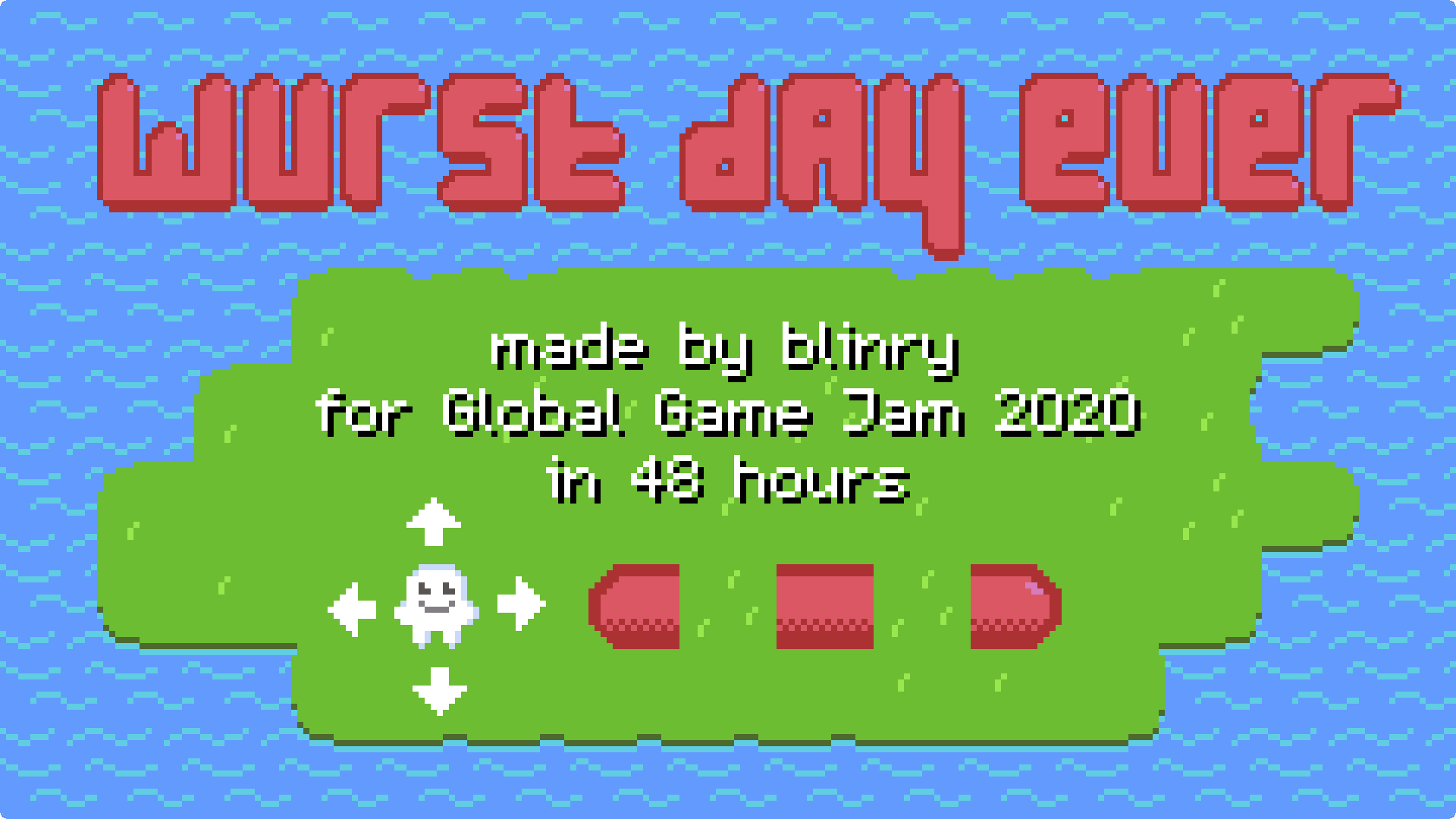 Praise
"My favorite game at Global Game Jam Berlin!"
"You should add a few more levels, and then just put it on Steam!"
"Obviously, you know how to design puzzle games."
Story
This year, I participated in the Global Game Jam for the first time! I have a lot of experience with the Ludum Dare game jam, where you participate with your group from your own home. But at GJJ, you actually go to predefined sites, to participate with other follow jammers in person! I joined the folks in Berlin meetin at the SAE institute, and I enjoyed the experience a lot, especially demoing the resulting games to each other in the end in a fabolous presentation!
Also, it's the largest game jam in the world, with about 50000 participating at the same time. This year's theme was "Repair"! I intentionally wanted to make a solo submission, to see what I could come up with in 48 hours, and I'm super happy with the result!
Winnie created an original score for the game, which I really love! Thanks!
Development
I tweeted a bit about the development of the game:
Loading tweet...
Loading tweet...
Loading tweet...
Loading tweet...
Loading tweet...
---
Comments?
Send a message to @blinry@chaos.social or drop me a mail at mail@blinry.org. Also, you can support me on Patreon or subscribe to my newsletter!