Wikidata Card Game Generator
At this year's iteration of the Wikidata workshops in Ulm, bleeptrack and I built a Wikidata Card Game Generator! It uses Wikidata, the free and open knowledge base, to generate fact cards on arbitrary topics, like metro systems, planets, or hackerspaces!
People seem to enjoy it! Check it out here: https://cardgame.morr.cc
Our secret plan is that people will complain that a lot of information is missing on the cards, and will then add it to Wikidata to fix that! :D
Like Wikidata, the project is available under the terms of CC0. The source code is available on GitHub. If you wanna help improve it, have a look at the the issues! And let us know if you find interesting decks!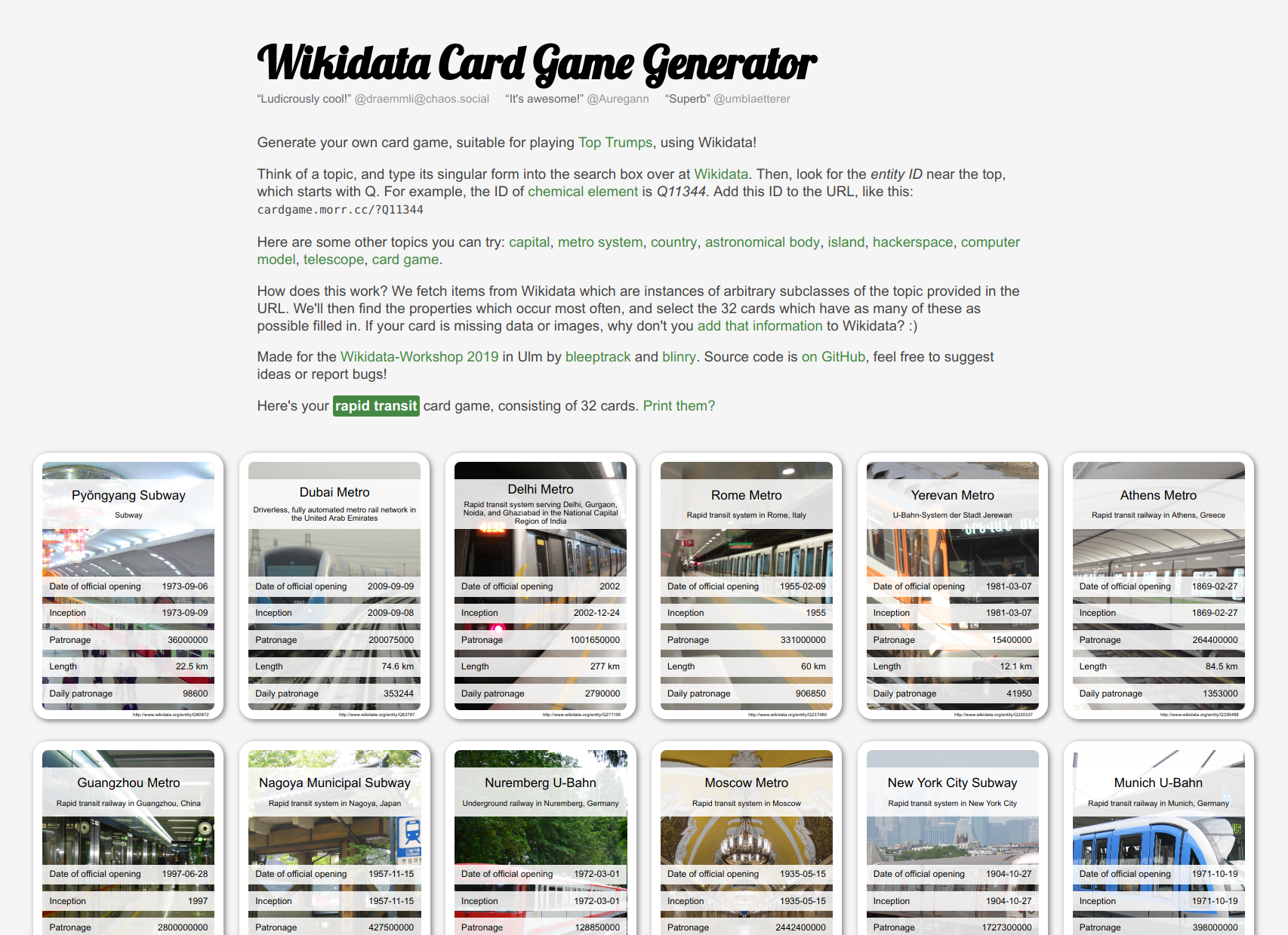 ---
Comments?
Send a message to @blinry@chaos.social or drop me a mail at mail@blinry.org. Also, you can support me on Patreon or subscribe to my newsletter!