Snack Overflow
A quick project at the Malkränzchen, our weekly creative meeting in my home hackerspace, Stratum 0:
Feel free to deploy it on your favorite cupboard! For convenience, here's a high-resolution PNG image!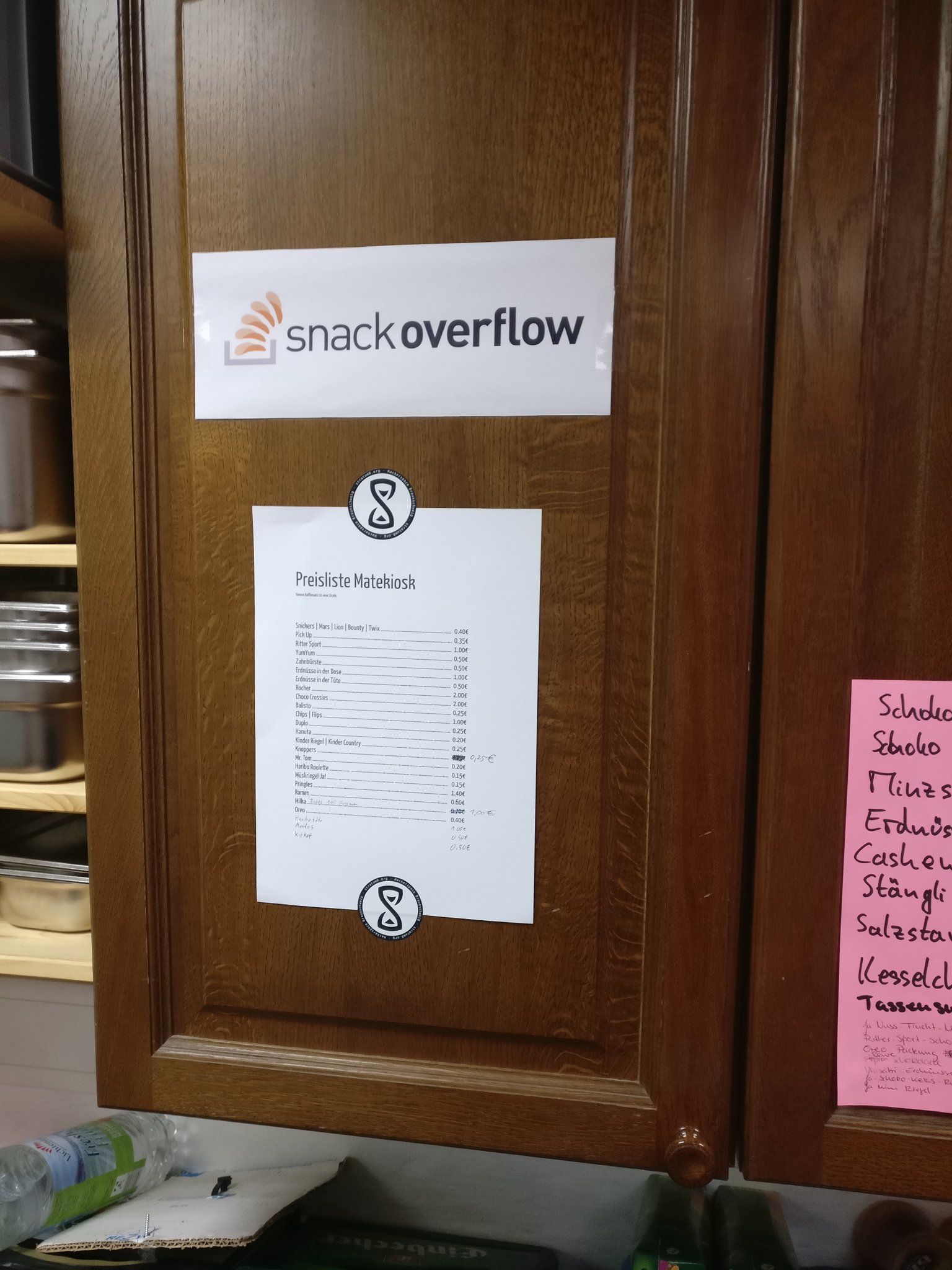 While working on this, I also made a bunch of other variants, maybe you'll like them better than I do? :)
---
Comments?
Send a tweet to @blinry or drop me a mail at mail@blinry.org. Also, you can support me on Patreon or subscribe to my newsletter !